Want to be a Doctor? Study MBBS in Ukraine 2021
Ukraine is being popular day by day to the students those who are willing to study MBBS Internationaly. There are many prominent colleges in Ukrane offering degrees like MBBS, MD and other medical related courses. In India it is one of the tough competition to rank in NEET to achieve the Admission in Medical. So, students are being interested to do their MBBS degree from outside the country, where Admissions are less competetive and easy. Eas per the MCI and WHO, about 70,000 students from 400 countries around the world migrate to Ukraine to pursue their medical degree, thus making the country a popular option for international students. The medium of language in Ukrane is English and Ukrainian. So, if you Want to be a Doctor, Study MBBS in Ukraine 2021 in affordable price.
Short Description of MBBS in Ukraine 2021
5.8 Years (4.8 + 1-year Internship)
Rs. 2,50,000 Per Year ($3571) – 6,50,000 Per Year ($6429)
Average Accommodation Fees
Rs. 1,20,000/Year ($1714 Per Year)
MD Physician'- equivalent to an MBBS degree as per the MCI (Medical Council of India)
International Students Acceptance
Eligibility Criteria for the Students
The student must have 50% in Physics, Chemistry, and Biology in class 12th. 

ST/SC/OBC candidates must have at least 40% in Physics, Chemistry, and Biology in class 12th. 

The minimum age to apply for MBBS in Ukraine is 17 years as on the date of 31st December of the Academic year.

The candidate must have a qualified scorecard of NEET(National Eligibility cum Entrance Test)

The admission is valid for regular students & not for open school.
Entrance Procedure for MBBS in Ukraine
Choose a medical college to apply and fill in the application form as per required.

All the documents required need to be submitted to the Agent or respective University website

Wait for the offer letter/ letter of confirmation of admission. This will be available on the university's site.

Once the admission is confirmed, the Visa and immigration process starts.

Upon receiving the admission letter and invitation, visit the Embassy of Ukraine, situated in Delhi.

Fly to Ukraine for your dreams coming true
Required Documents for MBBS Admission in Ukraine?
An application comprising of – Name, Age, Education & important personal details

12th-grade certificate, (original & copy) over which admission shall be made.

A copy of your passport

6 photos with dimension (3 x 4) cm

Student Visa

Birth Certificate

Migration certificate

Guardian Bank statement

Offer Letter provided from University

NEET provided Mark sheet

Medical Report if needed.
Why Study MBBS in Ukraine?
The Ukrainian government is on the quest to develop world-class medical learning facilities. Prominent universities thrive over the multifaceted guidance from government bodies. Students graduating from a Ukrainian medical university are capable of practicing worldwide. The most driving factors for Medical Colleges in Ukraine that attract maximum students are listed below.
The quality of education offered at Ukrainian medical universities is at far best compared to prominent around the world. The ecosystem in overall all created by a team of subject experts and doctors will ensure the smartest way of studying. The global medical foundation already ascertains that.
The total amount paid as an annual fee is by far very less compared to one paid in India. On average, there is close to USD 3500-5000 annually for an MBBS in Ukraine. Although detailed knowledge could be gained over the particular colleges.
One shouldn't be worried about the admission tests at all. To take admission in any of the Ukrainian admission, one doesn't need to clear any English test or Entrance exam. The admission process is quite easier since foreign students don't require any sort GMAT/TOEFL/IELTS Scorecard.
It is necessary to choose a respectable and commendable ranking for your MBBS in Ukraine. The MBBS in Ukraine Duration is close to one of the top-ranking universities of the world and one of the affordable MBBS in Ukraine Fees amongst all.
Attaining a Globally recognized Degree
The MBBS degree conferred by Ukrainian Medical Universities has been recognized globally. World most recognized organization like the Medical Council of India (MCI), World Health Organisations (WHO) M FAIMER, AMEE, UNESCO acknowledges the caliber students deliver.
All the Indian students are eligible for medical practicing licenses through USMLE (USA), PLAB (UK) & others across the world. The MBBS in Ukraine Eligibility help students to practice over the world and excel in their career.
Multifaceted Payment Options
Despite being such a prominent universities Medical Colleges in Ukraine offer easy fees payment options. The fees are directly paid at the university and no third party involvement. The tuition fees, mess fees & hostel charges could be paid in multiple segments.
Some of the popular advantages of taking up MBBS in Ukraine are :
(i) Global Recognition – Ukraine is globally recognized by the MCI, WHO, FAIMER, UNESCO and AMEE, making it a top educational hub for international students to pursue medicine. It is home to world-class medical schools providing stellar education and a practical approach towards learning.
(ii) No Hidden / Extra Charges – The admission process followed is simple. There is no donation, capitation fees or any other additional charge to be paid at the time of enrollment.
(iv) Educational Structure – The educational structure mainly follows a practical approach to learning. Researches and seminars are well-organized and are a part of the curriculum. Live training is provided to help students understand the operations in the industry.
(v) Environment and Infrastructure – The educational environment in Ukraine is perfect for every learner. It is safe and provides state-of-the-art infrastructure to stimulate the teaching-learning process. Facilities and amenities are provided on-campus to suit the convenience of every student.
(vii) No entrance exam– Students need not attempt any entrance examination, either for the medical school or pursue IELTS/TOEFL to secure admission. 
(vi) Employment Opportunities – Students who have completed their medical courses in Ukraine are eligible to apply for International Licensing exams like the MCI Screening test, USMLE and/or PLAB in US and UK respectively. This increases employability in candidates and can guarantee them a well-paying job in any part of the world.
Disadvantages of studying MBBS in Ukraine
(i) Climate – Ukraine faces rough climatic conditions for most of the year, with temperatures touching as low as 0 degrees Celsius. This can make it harder for international students to settle into the weather. However, the central heating system is well implemented in most buildings in Ukraine, thus keeping it warm indoors.
(ii) Local Language – Students are required to learn the Ukrainian language as a part of the curriculum. If the student gets quickly acclimatized with the language, he/she can gain a competitive edge against other students and can mix well with the locals. However, if the student is unable to grasp the language, he/she may face struggles when it comes to interacting with local patients.
(iii) Duration of the Course – The course duration for Medicine in Ukraine is about 6 years, which is longer than in most Asian countries.
(iv) Fraudulent Agents – A lot of Indian students may encounter fraudulent agents, promising to guarantee admission into a Ukrainian university of their choice for a heavy fee. Many potential candidates fall prey to this trap and end up losing money. It is extremely important to undertake good research and hire only those agents that have tie-ups with medical schools in Ukraine.
(v) European Curriculum – The European Curriculum is great because it focuses on the holistic and all-round development of the student. Students from other curriculums may take time to adjust to this approach of learning and thus prolong the time they settle into their course.
Intake for Indian students for MBBS in Ukraine
For Indian students, there are two intakes for MBBS in Ukraine in all the Ukrainian universities. Many Indian students migrate to Ukraine to pursue their careers in medicine. The intake of Indian students in universities is not very high, each university takes between 125-150 students each year. This is to maintain the teacher-student ratio, which is said to be at 1:15.  The intake of students is pretty rigorous and only the best of the best applications are granted admission. It is imperative to have an attractive college application with good scores and achievements to make it into medical universities in Ukraine. Let us look at the intake procedure for Indian students in Ukraine.
– There are two seasons for intakes.
–  The first intake takes place in September-October for all universities.
– The second intake happens in March. This is for about 3-4 specified universities. Only those universities which have remaining seats from the first intake can open for the second intake in March.
– Admission letters for the first intake (Sep-Oct) will be issued in the months of June and July of that year.
– Admission to top universities in Ukraine generally ends by August, so it is a good idea to complete your application early.
– Seats in Ukraine are allotted on a first-come, first-serve basis. The relevance of the candidature also plays a major role in the admission process.
– The last dates for intakes are usually the end of October and Feb for both the seasons.
– Arrive in Ukraine at least 5-7 days before admission to complete all necessary formalities before the joining date.
Renowned Medical Colleges in Ukraine
1. Kyiv Medical University of UAF
2. Bogomolets National Medical University
3. Danylo Halytsky Lviv National Medical University
4. Kharkiv National Medical University
5. Dnipropetrovsk State Medical Academy
6. Bukovinian State Medical University
7. Sumy State University
8. V.N. Karazin Kharkiv National University
9. Petro Mohyla Black Sea National University
10. Ternopil National Medical University
How MBBS in Ukraine Valid in India?
Every year, thousands of students choose their medical career in Ukraine. The MBBS in Ukraine is valid around the globe. Students looking forward to practice in India need to pass a screening test conducted by the Medical Council of India (MCI). Medical Colleges in Ukraine are very cost-effective. Clearing this screening round validates your clearance to practice in India as a doctor.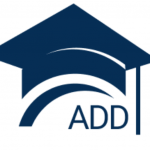 Hello Readers,
This is from S. B. Alam Kolkata, India. I am a professional web developer for various educational institutions, maintaining domains and online education systems. This blog is developed to reach the information to parents and guardians about educational institutions. I will be very happy if my blog adds any value to you. Thank you for reading the blog.