The best Place to Study MBBS in Russia 2021
Russia is one of the best place to study MBBS for international students because of it's subsidized fee by Russian Ministry of health and education as compared to other western countries. It is in 30th position amongst top 100 ranking medical universities according to the World Health Organisation's 'Directory of World Medical Schools'. High Quality of Education combined with this low cost is one of the main reasons for choosing top medical universities of Russia for MBBS.
All universities are recognized by WHO & Medical Council of leading countries like U.S.A, U.K, middle east, Australia, India, Canada etc. Duration of MBBS in Russia in English Medium is 6years with one year as Russian Language Training.
Short Description of MBBS in Russia 2021
Rs. 2,50,000 Per Year ($3571) – 6,50,000 Per Year ($6429)
Average  Total Fees for 6 years

Russian Ruble (1 RUB = ₹ 0.99 or USD 0.014)
International Students Acceptance
Required Documents for MBBS Admission in Russia
10th Mark sheet
12th Mark sheet
NEET Scorecard
Original Passport
Passport size photographs
HIV Report
COVID-19 Report
Renowned Medical Colleges in Russia
Crimea Federal University, SIMFEROPOL.
Kazan State Medical University, KAZAN.
Bashkir State Medical University.
Volgograd State Medical University.
First Moscow State University.
People's Friendship University, MOSCOW.
Mari State Medical University.
Perm State Medical University
MBBS in Russia Admission Process 2021
Plans to study MBBS abroad then MBBS in Russia is a good option for Indian Students. Detailed information about the admission process is needed to know before applying for admission, so you can get admission here.
Eligibility Criteria for the Indian Students
NEET Qualified is compulsory
50% in 12th class with Physics, Chemistry, and Biology.
40% is required for reserved category applicants.
The minimum age required is 17 or students who complete 17 till 31st December of admission year can also apply.
Why Study MBBS in Russia?
Why Study MBBS in Russia? Is a common question among Indian medical aspirants. As mentioned earlier, Russia is the biggest rival of China and the USA in the world. To compete with both super-power it is spending a lot on development and research work.
Medical universities of Russia have experienced and knowledgeable educators, who teach aspirants in English. Russian medical universities are approved by the National Medical Commission, WHO, and medical education monitoring bodies of many countries including Asian and European nations.
Applicants who are planning to MBBS study in Russia can check the below reasons that will help in selecting the country for your MBBS degree.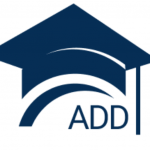 Hello Readers,
This is from S. B. Alam Kolkata, India. I am a professional web developer for various educational institutions, maintaining domains and online education systems. This blog is developed to reach the information to parents and guardians about educational institutions. I will be very happy if my blog adds any value to you. Thank you for reading the blog.