Aikyashree Scholarship Program 2022-23 | Online Application | Documents Required | Last Date
The Minorities Development and Finance Corporation of West Bengal has the nodal organization for this Scholarship program to provide financial support to the students of schools and colleges. Students who are facing financial crisis to study can get benefits of this scholarship. They can apply for the Aikyashree Scholarship program to continue their study up to Ph. D. The scheme mainly covered, all the minority students like Christian, Muslim, Buddhist, Sikh, Jains, and Parsis students and it has applicable to only West Bengal state citizens.
Aikyashree Scholarship Online Apply 2022
The students from a poor financial background and belongs to the minority section can have the benefit of this scholarship. This scholarship program is applicable from Class 1 to Ph.D. Before doing registration know the detail infomation about the scheme.
Features of Aikyashree Scholarship Program :
It has developed specifically for Minority students for financial support to improve treir educational status.

It is applicable for Muslim, Christian, Buddhist, Sikh, Jains, and Parsis students.

The scheme is organised by West Bengal Government

Only the students of West Bengal State are applicable.

Scheme also provide the training for Self Defense.

Students will have the training to crack entrance exams.
West Bengal Scholarship for Minorities 2022
State Government of West Bengal
West Bengal Minorities Development & Finance Corporation
Aikyashree Scholarship New Registration 2022
Aikyashree Scholarship Status 2022 check online
State Government of West Bengal
Aikyashree Scholarship Form 2022-23
Types of Scholarships
Three types of Scholarships provided under this scheme.
Pre-metric Scholarship (From class I to X)
Pos-tmetric Scholarship(Class XI to Ph.D)
Merit-cum means Scholarship(Pursuing technical & Professional courses)
The primary objective of Pre-metric Scholarship is to encourage the minority communities to send their children to schools and prevent drop-out.
The Post-metric Scholarship intends to encourage students to encourage to continue their pursuit of higher education.
The object of Merit-cum means Scholarship for professional and technical courses is to support to pursue their studies for consequently increase their employability potential.
Akiyashree Scholarship eligibility criteria
For Pre-metric & Post-metric Scholarship
Applicant must be a domicile of West Bengal.
Must be studying in a school or institution recognized by educational Board/Council/University of State/Central Government.
Marks obtained not less than 50% or equivalent grade in the previous final examination.
The annual family income should not exceed 2 lakhs per annum.
Student studying outside West Bengal will not be eligible for Pre-metric or Post-metric Scholarship.
For Merit-cum Means Scholarship
Applicant must be a domicile of West Bengal.
Must have got admission in a Technical/Professional course.
Must have secured at least 50% marks or equivalent grade in Higher Secondary/ Graduation examination.
The annual family income should not exceed 2.5 lakh.
The student resident of West Bengal but pursuing studies in listed institutions located outside West Bengal, as may be notified from time to time by the West Bengal 'Minorities' Development and Finance Corporation are also eligible to apply.
Aikyashree Scholarship Selection Procedure
Scholarship will be provided to eligible students in order of merit and subject to the budgetary allocation provided by the State Government.
For Renewal, the applicant will be eligible for the if the candidate obtained 50% marks in the previous examination.
Aikyashree Scholarship Documents required
Aadhar Card

Family Income certificate

Ration Card

Self Certified Community Certificate

Fee Receipt of the current class

Self-attested certificate of previous class mark sheet.

Bonafide Certificate

Bank Account details

Phone Number

Passport size Photo
Before registration of the scholarship program. Applicants need to make Login id on the official website. Through which you can log in. on the WBMDFC Official portal. And check all the details in which you are fit for applying.
Aikyashree Scholarship Registration online 2022
First of all, click on the Official link of the Aikyashree Scholarship.

Scroll down on the homepage and click on Option Scholarship

Click on the New Registration option given above the top right corner of the website.

Select your district name.

Then the Application form has appeared on your screen.

Now fill in the required information with correct mobile number, bank account details.

Attach all the documents asked in the registration process.

Finaly click on submit button option given in the end.

So your application form is registered with government officials.

The application number has been generated, save it for further use.
Aikyashree Scholarship Sanction Procedure
The applications will be received online through a portal. The applications will be verified by the Nodal teachers of respective school.
The selection will be made as per the eligibility criteria and will be disbursed through direct Bank Account.
Last Date of Aikyashree Scholarship on 31/12/2022
For any query related to Aikyashree Scholarship Program, you can call on helpline number given below.
Aikyashree Scholarship Helpline Toll-Free Number: 1800- 120- 2130
Also, you can email on: [email protected]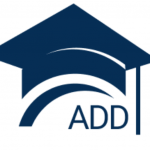 Hello Readers,
This is from S. B. Alam Kolkata, India. I am a professional web developer for various educational institutions, maintaining domains and online education systems. This blog is developed to reach information to parents and guardians about educational institutions. I will be very happy if my blog adds any value to you. Thank you for reading the blog.