Mahindra All India Talent Scholarship (MAITS)
Mahindra All India Talent Scholarship (MAITS) was set up by K. C. Mahindra Education Trust (KCMET). This scholarship pertains to STD X and XII. This program was set up to assist the students from lower income families so that they can pursue their education. KC Mahindra Educational Trust provides scholarships to the needy and economically weak students, who passed their Madhyamik (10th) or Higher Secondary (12th) Board examination this year and took admission on Polytechnic Institute for Diploma Course.
KC Mahindra Scholarship Information
Mahindra All India Talent Scholarship
KC Mahindra Educational Trust
Classes X, XII Passed or Polytechnic Diploma
Application Form Available
Application Process & Form Download
KC Mahindra Educational Trust used to publish an Advertisement in National and Regional Newspapers in June/July every year inviting applications for the scholarship. Students have to send a Letter to KC Mahindra Educational Trust for requesting the MAITS Scholarship Application Form. Attach your Last Exam Marksheet and a self-addressed envelope with the Request Letter.
You can also download the Application Form from the KC Mahindra Educational Trust's official website and then attach the following documents with it.
Required Documents
Attach a passport size photograph on the application form.
A copy of date of birth proof (like Madhyamik Admit, Aadhar card, voter id card etc).
Xerox Copy of last Exam Marksheet.
Copy of Annual Family Income Certificate.
Xerox copy of Bank Passbook front page or a cancelled Cheque.
Certificate from the Head of the Institution or Admission Receipt for Diploma course.
Write a few words about yourself, about your aim in life, your hobby, which profession you like most and why.
Send the Application Form along with all the documents through Speed Post to the following Address mentioned on the application form.
Note : Candidates those who are applying for the scholarship must have the Bank Account because the amount will be encased in the specified bank account.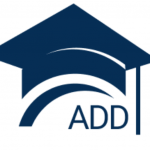 Hello Readers,
This is from S. B. Alam Kolkata, India. I am a professional web developer for various educational institutions, maintaining domains and online education systems. This blog is developed to reach the information to parents and guardians about educational institutions. I will be very happy if my blog adds any value to you. Thank you for reading the blog.